The 13 most shocking 'Game of Thrones' scenes that got us all gossiping
With more than 130 Emmy nominations and 47 Emmy wins over its seven season stretch, "Game of Thrones" has become one of the most iconic and talked-about series of its time. Fans have fallen in love with the world of Westeros and have become passionately invested in the show's charismatic characters.
The series has become a pop culture phenomenon that continues to shock viewers with each and every episode, dominating the dialogue at dinner tables and water-coolers worldwide.
From unexpected deaths to heart wrenching histories, "Game of Thrones" sure knows how to spark a conversation.
Don't miss out on any of the discussions that are sure to come out of season eight, premiering this Sunday at 9 p.m. ET! Whether you're trying to catch up or just reliving what went down, you can stream the most shocking and surreal scenes of "Game of Thrones" on HBO NOW, HBO GO and HBO On Demand.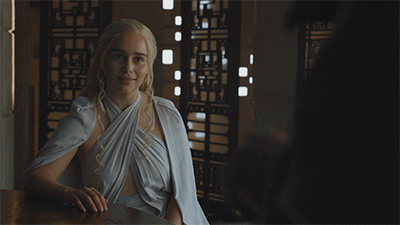 So without further adieu, here's the 13 most shocking and talked about moments to get us all pumped for the premiere this weekend.
*WARNING* MAJOR SPOILERS AHEAD. If you're not all caught up and you know nothing, Jon Snow, stop reading and start watching. You've got a long evening ahead of you. But don't stay up too late, for the night is dark and full of terrors.
1. Season 1, Episode 1: "Winter Is Coming"
Right from the start, audiences found out "Game of Thrones" was a rich and rare treasure filled with blood, guts, incest and scandal.
In true HBO fashion, the pilot delivered addicting content unlike anything else on television, pushing boundaries (and innocent young children out of a window) without flinching.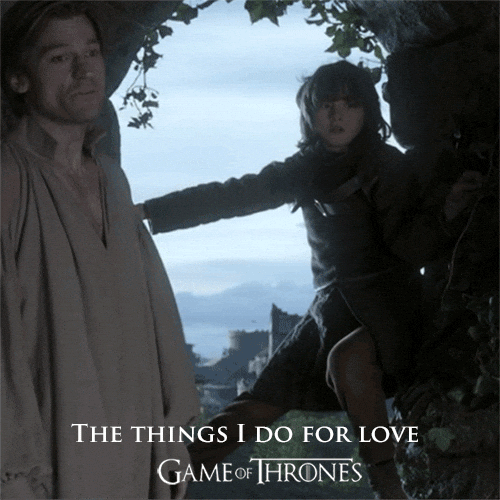 After the eye-opening episode, audiences couldn't stop talking about what happened and what other shocking scenes were to come.
2. Season 1, Episode 9: "Baelor"
Everyone just about lost their mind when the honorable Ned Stark lost his head. The protagonist's brutal execution was one of the most shocking scenes in TV history, and audiences were up in arms arguing over the injustice.
After Ned Stark's death, fans were left in a fit of rage, their jaws hanging wide open, staring blankly at the screen in absolute and utter confusion.
But can you blame them? The audience outcry makes perfect sense. Viewers aren't accustomed to dealing with death this early on in a series. The heroes aren't supposed to die in the first few episodes; they're supposed to survive and prevail, right? But as the series' fans quickly learned, "Game of Thrones" doesn't follow patterns or precedent. They play by a different rulebook. They play a different game entirely—a ghastly and gruesome game of thrones.
3. Season 1, Episode 10: "Fire and Blood"
The image of smoke and charred bodies surrounding a crouching naked body is almost impossible to forget. When the smoke cleared and Daenerys appeared with three little dragons crawling on bare shoulder, audiences everywhere knew an epic adventure was about to begin and the mystical murmurs began.
Not only were Daenerys' dragon born, but so too was the mother of dragons.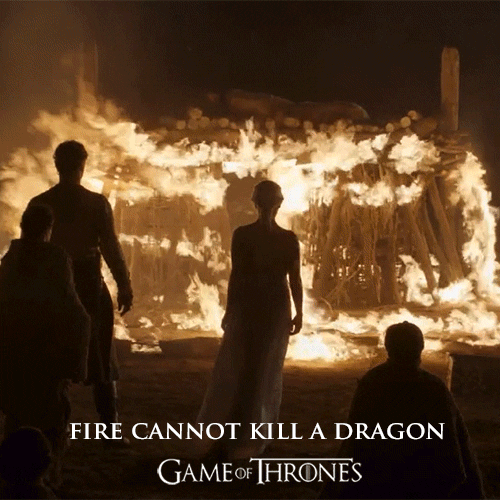 Khaleesi got a new name, realized a new power and gained three mystical, magical children to call her own.
4. Season 3, Episode 9: "The Rains of Castamere"
It started with a song and ended in bloodshed.
What was supposed to be an evening celebrating holy matrimony quickly turned into a massacre that monopolized everyday discussions.
Despite Ned Stark's shocking death in season 1, audiences still stood there in disbelief after the infamous "Red Wedding" mourning the loss of several more Starks.
"Game of Thrones" did it again; they pulled the rug out from under everyone's feet. Nobody quite knew what to do with themselves…except talk about all the feelings swirling around after the shocking scene.
The episode was so epic, it still has people talking to this day. The "Red Wedding" as fans have deemed it, is perhaps one of the most iconic scenes in recent history.
So much so that the "Rolling Stones" even called the episode a, "pop-cultural pantheon of shocking TV, placing the phrase 'the Red Wedding' right up there with 'Who shot J.R.?'"
5. Season 4, Episode 2: "The Lion and the Rose"
Speaking of weddings, everyone just about jumped from their seats cheering when this little devil met his demise.
Not long after the Red Wedding was the purple wedding. For some reason though, this one wasn't as hard to swallow—for King Joffrey couldn't swallow at all—choking to his death on a poisoned cup of wine.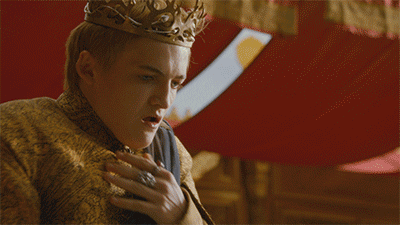 Despite his face turning purple, watching the little twerp squirm and struggle was…dare we say it…pleasurable?
Perhaps it felt like justice for all of the injustice he had caused, or maybe it simply a sick satisfaction. But when Joffrey, one of the most obnoxious and widely hated characters of the entire series took his last breath, the audience couldn't help but crack a smile and bond about their mutual relief.
6. Season 5, Episode 8: "Hardhome"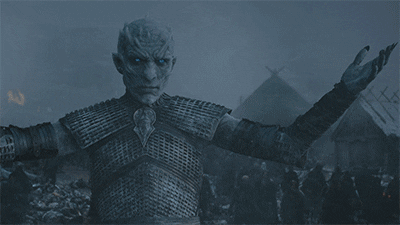 This scene is what nightmares are made of…giving people PLENTY to talk about—and freak out over—together.
The Night King raises his arms and resurrects everyone who just died in the epic battle—doubling the size of his dead army and multiplying the murmurs in the office.
7. Season 5, Episode 10: "Mother's Mercy"
What a shame to have missed all the chatter surrounding this episode.
People were perplexed. Nobody knew how to feel. On the one hand, it seemed as though karma had finally come for Cersei. But on the other hand, seeing such a prominent, tough woman stripped of her clothes—and dignity—reduced to almost nothing, with people throwing things at her, screaming at her, yelling shame in her naked face, was almost too painful to watch.
No matter how much you hate her, you knew this scene was wrong.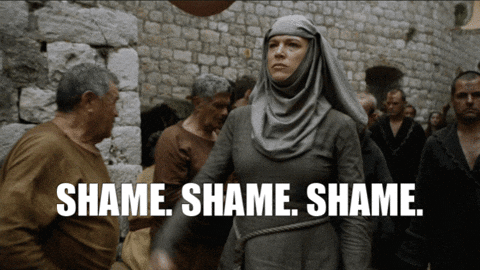 It was the ultimate embarrassment and remains one of the most iconic scenes of the entire seven seasons.
Fun Fact: did you know Lena Headey (Cersei Lannister) used a body double for this scene? Now how's that for a visual effects miracle!
8. Season 6, Episode 2: "Home"
Just when we all thought we were going to have to say goodbye to yet another favorite, this happened: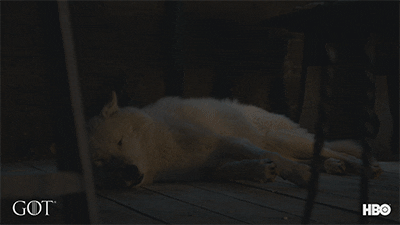 Ah yes, the answer to one of the biggest cliffhangers in TV history had finally been answered. People were going absolutely mad (think the mad king, only without the crazy killing streak) trying to figure out if the heart-throb hero was actually gone. But thanks to magical Melisandre, we were all blessed with another chance to fall in love with Jon Snow all over again.
9. Season 6, Episode 5: "The Door"
You'll never hear the name the same. This heart-breaking history lesson had audiences insanely emotional. The tear-jerker of an episode is impossible to watch without looking away, and unbelievable from start to finish.
When the iconic command clicked and Hodor's somber story comes together, viewers everywhere lost minds--and a piece of their hearts.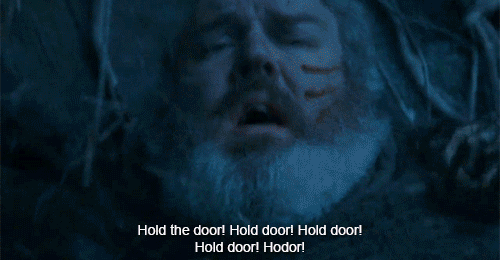 Hodor, you're a true hero. We'd all hold the door for you, any day. Rest in paradise, you sweet gentle giant.
10. Season 6, Episode 9: "Battle of the Bastards"
As if the title alone weren't badass enough, the episode had to hit us with the most epic battle scene yet. Everyone who's anyone was talking about the iconic combat between the two unlikely leaders. And boy, the episode did not disappoint.
11. Season 6, Episode 10: "The Winds of Winter"
Cersei finally got her revenge, killing her cruel captors and almost all of her enemies all in one foul swoop.
If anyone was still on the fence about her evil nature, this episode put any doubts to rest. Blowing up the Great Sept of Baelor with wildfire was as sick as it was shocking.
Thanks to his mother's wicked wildfire stunt, sweet little Tommen called it quits. It was too much for his pure heart, a consequence neither Cersei nor the viewers saw coming.
And just like that, Cersei had lost her third and final child; that witch was right. She had lost all of her children.
And now with Joffrey, Mrycella and Tommen all dead, that means.....yup you guessed it: Queen Cersei.
Now THAT's something to talk about.
12. Season 7, Episode 6: "Beyond The Wall"
The Night King just added an insane member to his Army of the Dead: Viserion.
Yes, that's right. Not only did one of Daenerys' dragons die in battle, but he also was chained and dragged out of the water and transformed into a white walker.
The scene was enough to put a chill in anyone's spine, leaving viewer's guessing about the destruction and death was sure to follow.
13. Season 7, Episode 7: "The Dragon and the Wolf"
As the title of the episode suggests, there's something secretive going on between a certain Targaryen and a Stark.
Bran's vision helped uncovered hidden history, bringing the most shocking family secret to light: Jon Snow's true lineage.
His last name shouldn't be Snow; it shouldn't even be Sand. For Jon is not a bastard at all. He is the son of Rhaegar Targaryen and Leanna Stark!
Leanna wasn't captured; she ran away and eloped. Robert's Rebellion was built upon a lie. Jon Snow's whole life has been a lie.
"He's not a bastard. He's never been a bastard. He's the heir to the Iron Throne."
Whoa.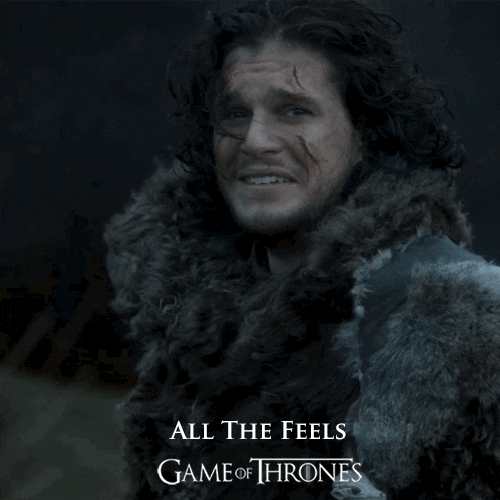 ---
Don't miss more of the most talked about moments in the office Monday Mornings.
Binge all your favorite episodes before the big premiere on HBO NOW and HBO GO. The eighth and final season of "Game of Thrones" debuts Sunday, April 14 at 9 p.m. ET only on HBO.